Washington, DC – One of the New York City area's most popular gospel radio personalities Liz Black has been tapped by Superadio Networks LLC to host the nationally syndicated entertainment news actuality "Gospel 360."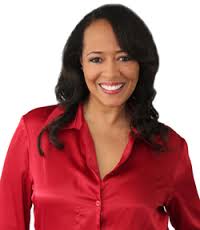 The ninety-second daily faith-based entertainment news update began running on forty gospel and urban radio stations throughout the country on December 30th.
"We are tremendously rewarded to have Liz Black as part of Reel Life Radio's Gospel 360," says program producer Tony Williams. "The talent she brings to Gospel 360 is what we've been looking for since its inception."
"Joining Gospel 360 gives me an opportunity to bring listeners up close and personal with their favorite artists," says Black. "It's an honor to have been asked to join the team and I am excited about the possibilities."
Eric Faison, VP of Affiliate Sales/Marketing for Superadio Networks in New York City, is equally enthusiastic. "Superadio is excited to have Liz Black as the voice of what we think will be the `must have' daily short form feature for Gospel radio in 2015…Gospel 360. Liz is the best Gospel radio talent in America, and now every station can have her as a part of their line up."
The Stellar Award-nominated Black began her radio career as an announcer on New York Tri-State area Christian radio stations such as WWDJ, WMCA and WFDU in the late 1990s. She moved to New York's #1 24-hour gospel station WLIB 1190 AM in 2007 where, in addition to hosting her own show, she frequently sits-in for Bishop Hezekiah Walker's "Afternoon Praise" weekday radio program. In 2010 she joined the legendary R&B radio powerhouse WBLS 107.5 FM where she hosts "Sunday Praise."
Black is also the nighttime host on WMCA 570 AM, a Christian Talk station. She still finds time to host "Midday Café" on k107 FM Jamz in Toronto, Canada as well as producing and hosting a syndicated weekend program on The Rejoice Musical Soulfood Network.