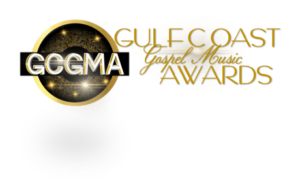 From a press release:
Gospel music–a term that is sure to remind the listener of how one can come from tests to testimonies, from tragedies to tranquility, and from trials to triumph. Imagine an event that encompasses story telling, laughter, tears, music, and more.
The Gulf Coast Gospel Music Awards, birthed by gospel recording artist and praise and worship leader LeKeisha Cotten, will leave the event goer fulfilled. This year, the event has more than 330 nominees from fifteen states. Many of those nominees have stories of going from pain to peace.
For example, Deneice Glasker of Graniteville, SC, a 2019 nominee, was diagnosed with CLL, a rare form of Leukemia. She said: "Doctors are scratching their heads, saying I should be 'stage this' and 'stage that' and it's neither one. Glory!!!! Recently in April of THIS year, I had a stroke and a heart attack was on its way. BUT GOD!!!! I couldn't walk without [assistance]. My mouth was slightly twisted, my speech was slurred and I couldn't sing. Now, I'm walking with a cane, singing, my mouth straightened and I thank God. I thank God!"
Anitrus Robinson of Mendenhall, MS, is a member of the 2019 nominee Simpson County (MS) Mass Choir. She has had a much different walk. "Before I was diagnosed, I was a part of Girltrek in Jackson, MS. Just three short months prior to being diagnosed with Stage IV metastatic breast cancer, I had walked 96 miles in the month of June and found out that I was pregnant with my third child! I have beat the odds! After thirty-five rounds of chemo, fourteen extensive full brain radiation treatments, a double mastectomy, six weeks of radiation therapy, and delivering a healthy baby boy, I'm still HERE by the grace of GOD! Cancer has shown up again. I've taken a different approach this time. I'm getting back in the groove of walking and I'm slowly but surely changing my eating habits!! I am still beating the odds."
The daughter of a Baptist pastor, who dealt with a quadruple bypass, and a mom, who was diagnosed with breast cancer at an early age took control of her life and her health. 2019 Female Vocalist of the Year nominee Krista McKenzie of Ellisville, MS, was depressed and did not have the motivation to lose the weight. "After birthing my third baby in three years, my weight had spiraled out of control to 250 pounds. I joined Weight Watchers and lost seventy-five pounds. Over time, I relaxed and allowed my weight to get back up to 220 pounds. I joined the 'I Used To Be You'" weight loss challenge and got down to 169 pounds. Weight management is definitely a lifestyle change and requires hard work, discipline and focus! I can definitely feel the relief and freedom vocally and mentally."
The awards guild lost a vital member of its board in early 2019 due to congestive heart failure. Founder LeKeisha Cotten explained: "We have to be more than showstoppers who speak in tongues and prophesy. We have lost individuals due to cancer, heart issues, diabetes and other conditions. My entire team and I felt the need to be involved in organizations like the American Cancer Society and the American Heart Association. We host events throughout the year that give back to the community because we believe in those organizations and what they stand for. To continue sparking conversations to raise awareness about these movements, we are actively working to change our red carpet to a pink carpet."
Each year, members of the organization participate in a PinkOut Praise Party hosted and organized by nominee and recording artist Angela White-Carter of Hattiesburg, MS. There will also be a Prayer in Pink Breakfast, hosted by Derrick Bridges & TranZparent during the 2019 holiday season to support a former GCGMA winner.
You can be a part of what these gospel artists are doing in South Mississippi by attending the 2019 Gulf Coast Gospel Music Awards on September 28, 2019 at 4 pm. It will be held at the Pentecostals of the Gulf Coast Church at 1907 Popps Ferry Road in Biloxi, MS. For more information, visit the website at www.gcgma.com.