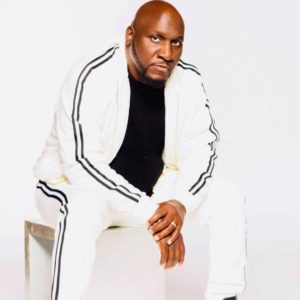 (Houston, Texas) Blacksmoke Music Worldwide Founder and CEO Mr. Kerry Douglas counts the joys of life a little sweeter as he recovers from an extensive bout with COVID-19.
The venerable record company executive, award winning hit making radio promoter and most recent proud father was conducting "Gospel Music business as usual" when COVID-19 stopped him in his tracks placing an indefinite hold on his daily activities.
"I knew something was wrong, I just couldn't put my finger on it. I was fatigued and tired and then the flu like symptoms set in. We don't know why things happen, but we can certainly learn something from the situations we encounter in life," says Douglas.
"This Coronavirus is very real and its effects are far reaching. It has a huge impact in the African American community and other communities of color because most of us are plagued with one or more underlying conditions and don't have access to health care and hospitals. I am blessed and grateful for the continued prayers and the doctors. I have come through the worst and I'm glad to be on the road to recovery. I want to appeal to everyone as we see the numbers rising across our nation, lets be proactive and wear a mask to save our own lives and practice social distancing, Let us remember the elderly and those with special needs, and by all means, let us pray for our nation and the world."