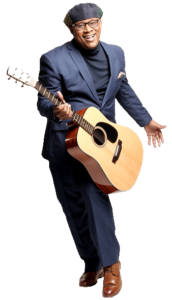 Melvin Williams of the Williams Brothers and, since 1988, a best-selling gospel solo artist, is putting together a video tribute for Mother's Day.  He invites you to submit a photo of your mother for potential use in the video.
If interested, please email the photo to melvinwilliamsentertainment@gmail.com.
Submission deadline is May 3.
Here's the song, taken from his 2018 Emmy-nominated PBS special.