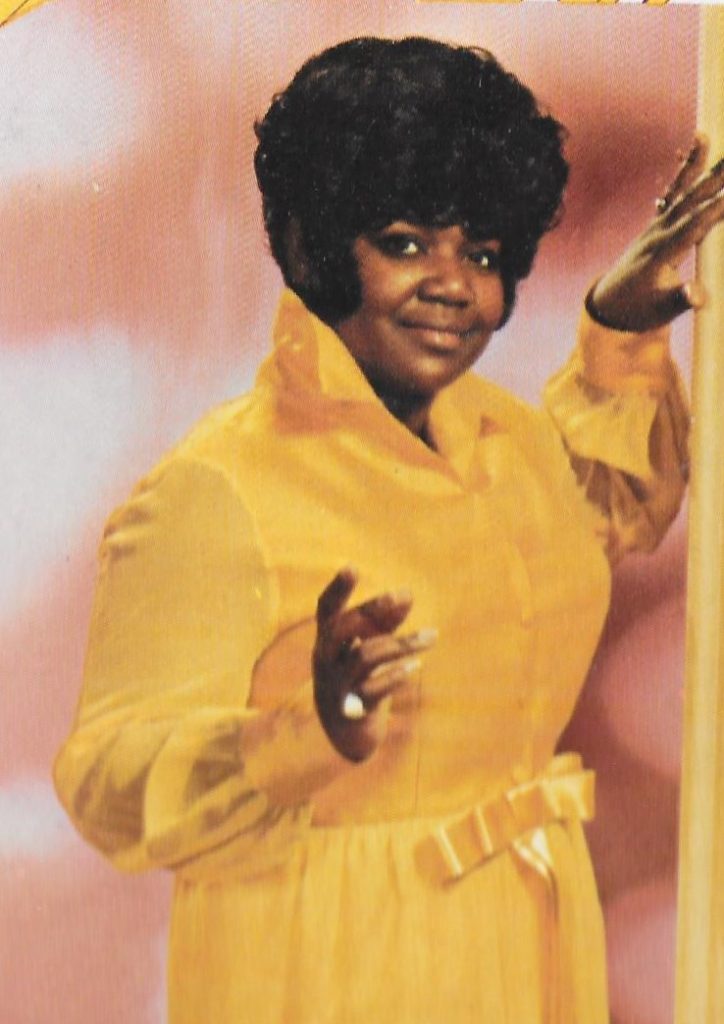 By Robert M. Marovich
Marcel West of Detroit informed JGM that gospel singer Louise McCord-Williams passed away on November 3, 2020.
For many years, McCord was a member of, and frequent soloist with, Detroit's famed Voices of Tabernacle Choir, under the direction of Rev. James Cleveland. Among the songs she led or helped lead were "Down by the Riverside" (with Hulah Gene Hurley), "Yes God is Real," "Jesus Be a Fence Around Me" and, with Rev. Cleveland, "There is No Greater Love," "He'll See You Through," and "Plenty Good Room."
In 1966, McCord, a mezzo-soprano, was invited to join the Roberta Martin Singers, replacing DeLois Barrett Campbell, whom she idolized. McCord led two songs on the group's One Step Away album for Savoy. After Campbell returned to the group, McCord moved on, though she participated in the Roberta Martin Symposium sponsored by the Smithsonian in 1981.
In 1972, McCord signed with Stax's new Gospel Truth imprint and recorded a tribute album to the recently-deceased Mahalia Jackson. Assisting her was the Rance Allen Singers, whose namesake, Bishop Rance Allen, passed away just a few days before McCord. By 1977, she was with Savoy and cut the album I'm Going On with musical backing from emerging gospel superstar Minister Thomas Whitfield.
JGM sends its sympathies to the family, friends, and many fans of Louise McCord-Williams, and will pass along home going information when it is available.