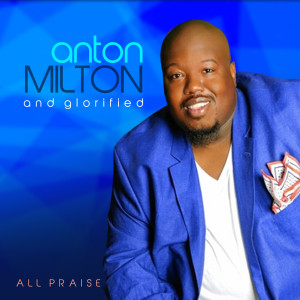 "All Praise"
Anton Milton & Glorified
Lunjeal Music Group/Malaco Music Group (2015)
www.malaco.com
South Carolina native Anton Milton, now working out of New Jersey, cites Israel Houghton, Fred Hammond, and John P. Kee among his inspirations. His single, "All Praise," testifies to this with its energetic ensemble vibe.
The kind of cheerful though somewhat conventional R&P selection that worship teams like to open the service with, "All Praise" features plenty of antiphonal vocal play between Milton and Glorified.
The ensemble comes from Allen Carr's Lunjeal Music Group, the Arkansas imprint that gave us Allen's daughter, Jekalyn Carr. Lunjeal's partnership with Malaco has provided the traditionally quartet-heavy label a ready-made introduction to the contemporary gospel music scene.