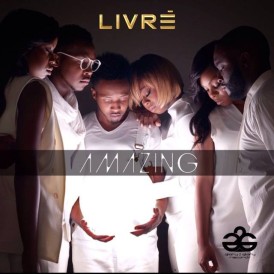 "Amazing"
Livre'
Glory2Glory Records/PRODIGY Entertainment Group
www.livremusic.com
Taking their name from the Portugese word for "free," Livre' (pronounced Liv-Ray) is a young and talented vocal harmony quintet from the Bronx. JGM first learned of them in 2012 upon the release of their single, "I Will Be Alright."  The song earned the site's coveted Pick of the Week slot.
The group's newest single, "Amazing," is packed with energetically sung hallelujahs to the Almighty for not giving up on evryone and, most especially, for "[taking] the fall" for our sins.  They incorporate a smidgen of "What a Friend We Have in Jesus" near the powerful conclusion.