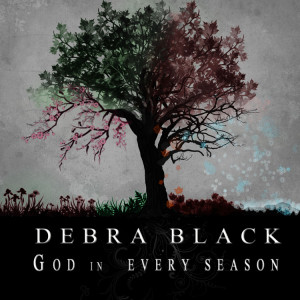 Debra Black
God In Every Season
Debra Black Music (released August 2014)
www.debrablackmusic.com
By Bob Marovich
On God In Every Season, Atlanta-based singer-songwriter Debra Black offers up worship songs in a voice that is very easy on the ears and arrangements that are laden with pleasant pop melodies.
Black's voice blends Sarah McLachlan sweetness with the no-nonsense country of Faith Hill, and her lyrics are uniformly positive and warm, the product of a gentle, introspective soul. Praise to a God who is a constant companion sums up the acoustic "I Will Exalt," and complete surrender to Jesus is the subject of the hand waver "In Your Hands." Black broadens the experience of Christ from the personal to the communal in "Hosanna," a vision of a utopia where all men and women rejoice together.
The line that struck me most powerfully is in the title track, a reflection on the changes of the four seasons: "You make everything beautiful, in time." It reminded me of the belief that everything turns out all right in the end, and so if your problem still troubles you, it isn't the end yet.
The two tracks that stand out most on the album are the radio version of "More Than Enough," which replaces the delicate acoustic arrangement of the original with a pop-rock toughness. The debut single, "Be Free," is a power anthem that rollicks along with a pleasant, metronomic rhythm.
Produced by Josh Williams, God In Every Season is a notable debut for Debra Black, who founded Worship on the Square, a nonprofit that brings to city centers opportunities for worship and awareness of today's pressing social issues.
Four of Five Stars
Picks: "Be Free," "More Than Enough."