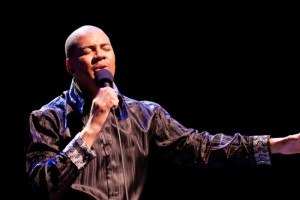 "Empty Me"
Javon Inman
www.javoninman.com
Set for release on July 7, "Empty Me" is the latest single from award-winning independent gospel artist Javon Inman.
Performed with background vocalists, "Empty Me" is a passionate and bracing mid-tempo ballad on which Inman cries out for divine intervention because "the plans of men," aka a person's own agenda, does nothing but cause problems. "I'm placing my life in your hands," he pleads. "Empty me of me." Inman's high note leaps are mini shouts as the song's dynamic tension builds.
Born in Ohio but now a Washington, DC, area resident, Inman came to the attention of the gospel music community in 2011 with the release of his debut album, Heart of a Worshiper. "Empty Me" continues the singer-songwriter's pursuit of market share in the currently popular male contemporary gospel soloist category.