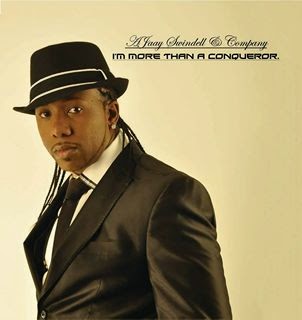 "I'm More Than a Conqueror"
As much affirmation as prayer, "I'm More Than a Conqueror" is a hard-hitting, rock-fueled contemporary gospel that encourages the listener to remain steadfast in belief. It is performed in the style of James Fortune & FIYA, with lead vocalist Ajaay Swindell interjecting spoken declarations as the six-member vocal ensemble maintains the melody.
Ajaay Swindell hails from the same family that produced the famous Swindell Brothers, a popular gospel quartet and recording artists of the 1950s and 1960s.