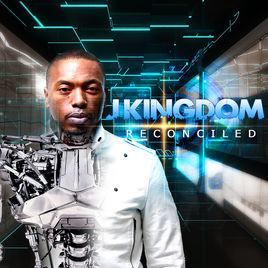 J Kingdom
Reconciled
Reshift Music Group
By Bob Marovich
J Kingdom's new album Reconciled bristles with bright, optimistic melodies and lyrics of unfettered praise and gratitude to God for everything He has done, even when we don't deserve it.
J Kingdom, aka Pastor Michael J. T. Fisher of Greater Zion Baptist Church in Compton, California, introduces the "don't deserve it" part of the equation at the outset, during the opening supplication, "Keep Your Hand on Me." He brings it up time and again throughout the album. It's the human struggle to follow the right path but erring along the way. It all comes down, J Kingdom sings, to reconciliation: "You got a choice to make / Make it the right one."
With blasts of hooky, EDM-filled melody, the album presents a convincing case for making the right choice. J Kingdom celebrates God's favor on "Amazing," because He "helped my mama pay the rent," "got my cousin that job," and made "granny all better." "Dance (When I Think About Jesus)" is one great big gush of happiness for salvation.
On the other hand, the frank "Complete Deliverance" focuses on the sobering work it takes to eliminate a dual lifestyle, especially when sin is "in our pores": "We say we want to put it all at the altar, but we never tell Him what it is." To this, J Kingdom adds, "I don't want to preach another sermon after shooting up." Whoa.
There's an awful lot of love that comes with discipleship, J Kingdom concludes on "Wanna Be Close,"  his 2014 single that is included on the album, if we but embrace it.
For an independently produced CD, with liner notes that could use more details on who played on what song, Reconciled is surprisingly catchy with its music and persuasive with its message.
Three of Five Stars
Pick: "Complete Deliverance"