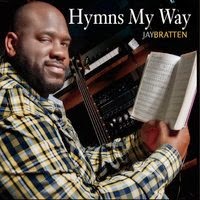 Jay Bratten
On Hymns My Way, bassist Jay Bratten, his fellow musicians, and a team of guest vocalists offer an hour of instrumental and vocal rearrangements of well-known hymns and gospels that represent the foundation of church music.
The album chugs along from one track to the next, alternating between smooth jazz, new age, easy listening, fusion, and contemporary gospel. The blend works despite the variation in styles.
"Leanin'," known also as "What a Fellowship," is a pick-me-upper with an Earth Wind & Fire meets gospel vibe. It and "Just As I Am" are the closest the album comes to traditional gospel. On the other end of the spectrum are the dreamily majestic and atmospheric "Be Thou My Vision," with its Celtic melody punctuated by blue notes. Dove-nominated vocalist Tammy Trout gives "
There Is a Fountain" a country flavor.
"In Christ Alone" is another song Bratten envelops in a Celtic mist. The harmonies and choral touches are exquisite, and the sweet and spicy lead vocal work by Aaron Camper and Kaneisha "NeeCee" Trott, respectively, is spot on.
Bratten puts his bass guitar talent on display on the "Bass Lude" and the smooth "Turn Ur Eyes" where
his solo instrumental echoes the singers
in a call-and-response segment. A sax wails above, below, and around the melody of "O Magnify."
Bratten's debut album becomes a family affair when his mother Nancy sings "Precious Lord" accompanied by his cousin, William "JB" Bratten.
Hymns My Way
succeeds in doing what it set out to do: be different while remaining respectful of the original melodies.
Picks:
"Leanin'," "In Christ Alone"