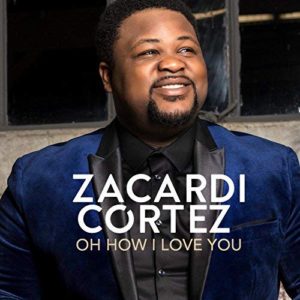 "Oh How I Love You"
Zacardi Cortez
Blacksmoke Music Worldwide (release date: March 8, 2018)
By Bob Marovich
"You see, a man ain't supposed to cry," Zacardi Cortez sings on "Oh How I Love You," but the tears flow anyhow as he delivers lyrics that gush with gratitude to Jesus for, well, everything.
And while Cortez admits to falling prey to the very human interest in material things, "at the end of the day," nothing matters but Jesus.
This mid-tempo song opens with a blithe piano and expands into a delicious mix of retro soul and urban AC. Cortez's vocals are just as meaty and expressive here as on "Every Promise," a 2012 duet with Lalah Hathaway; and 2013's "1 on 1," also JGM Picks of the Week.
"Oh How I Love You" is the first radio single from Cortez's forthcoming album, The Soul of a Man.