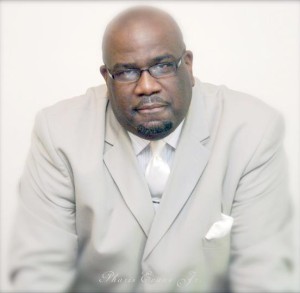 "All My Help"
Pharis Evans Jr. & Loved Ones
From the Fountain of Life CD Due Season
www.facebook.com/fountainofliferecords
Grammy- and Stellar-nominated singer, songwriter, and producer Pharis Evans Jr. comes from great musical stock—his uncle is Rev. Dr. Clay Evans and his father is Rev. Pharis Evans Sr.
'Nuff said.
Not surprisingly, "All My Help" is a churchy offering. It has a bouncy rhythm, simple lyrics, a playful call and response between Pharis and the choir, a quartet-worthy vamp, and a cameo by Rev. Dr. Clay Evans. It's all part of the family tradition and part of Pharis's own commitment to maintaining the spirit of the church in his music.