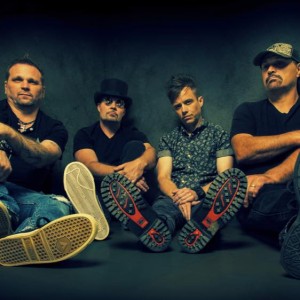 "The Story of Love"
6th Day Made
www.6thdaymade.com
Wonder what U2 would sound like as a Christian rock band?
Look no further than "The Story of Love" by 6th Day Made. Mark Maggard's thickly layered guitar, Jason Eaton's tenor vocals hurled skyward, and the marching band rhythm of Randy Healy and Jeff Trent bring the Dublin dynamos vividly to mind.
Lyrically, the Michigan band paints a portrait of love as arms stretched outward on a cross and offers an apocryphal message by imploring the listener to "let the world hear, let the world know….it won't be long."
This is the group's debut single. They are currently in the studio recording a 5-song EP, which is due out this fall. A live DVD is also in post-production for release later this year.