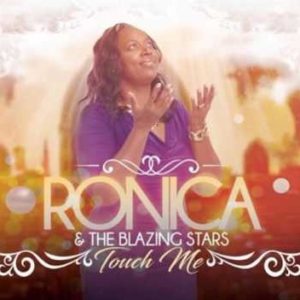 "Touch Me"
Ronica & the Blazing Stars
MoDa Records (2017)
RonicaTheBlazingStars@gmail.com
By Bob Marovich
"Touch Me" by Ronica & the Blazing Stars has the relentless up-tempo quartet backbeat and chugging guitars that recall the days when standard musical accompaniment and Holy Ghost-inspired singing were all you needed to move a congregation and shout the glory down.
From Mooresville, North Carolina, lead singer Ronica Bowers evokes gospel stompers Evelyn Turrentine-Agee and Dottie Peoples. During the vamp, she cries out for anointing "in this mean old world" so she is healed and can sing and shout right (she does a pretty good job, anyhow). She then asks the Lord to help others in the very same way.
The tragically underappreciated quartet comprised of members of the Bowers Family has been recording for 20 years and sounds as fresh as it did in 1997. Ray Braswell, the man who makes all quartets sound their very best on record, is the producer.