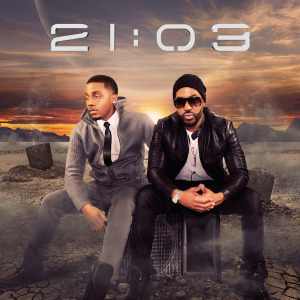 "Brand New Day"
21:03
From the PMG Gospel CD Outsiders (release date: February 24, 2015)
www.pajam-music.com
What better way to start the new year than to celebrate a brand new day?
That is what the two who now comprise 21:03—Evin Martin and Torrence Greene—do on "Brand New Day." An energetic disco beat and brisk arrangement complement the duo as they play off one another in kicking all bad things to the curb and embracing new beginnings by faith.
The song comes nearly twelve years after the Stellar Award-winning group's launch, January 21, 2003, the date that also inspired its name.