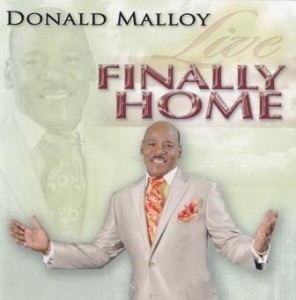 "Storms"
Donald Malloy
From LIVE. . .Finally Home
www.donaldmalloyministries.com
Recorded live a couple of years ago in Donald Malloy's hometown of Cheraw, South Carolina, "Storms" leads the audience down the "don't be discouraged" path about the storms of life. Just when you anticipate that Malloy will follow with, "but God will see you through," he sings instead about the internal strength and character that storms bring to our lives.
Now released as a single, "Storms" is a fine contemporary gospel performance that Malloy builds in dynamic intensity from husky, handsome crooning to preacher-like hard singing.