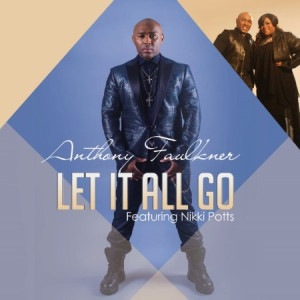 "Let It All Go"
Anthony Faulkner feat. Nikki Potts
7th Chapter Music (2015)
http://afaulkner.com/
Like a gentler James Fortune, internationally-renowned singer Anthony Faulkner introduces his new single, "Let It All Go," with a spoken admonition to let go your cares and cast them on God during times of trouble.
From there, he joins L. A. Mass Choir alumna and Kurt Carr Singer Nikki Potts on an extended sung improvisation on the theme. Potts's extroverted singing, which takes zero-to-sixty flights into a higher register during the song's apex, contrasts well with Faulkner's smooth, even delivery and the straightforward flow of the musicians. The tempo on this contemporary gospel song is as level as breathing such that when the song ends, the cares appear to have been exhaled away, the burden lifted.