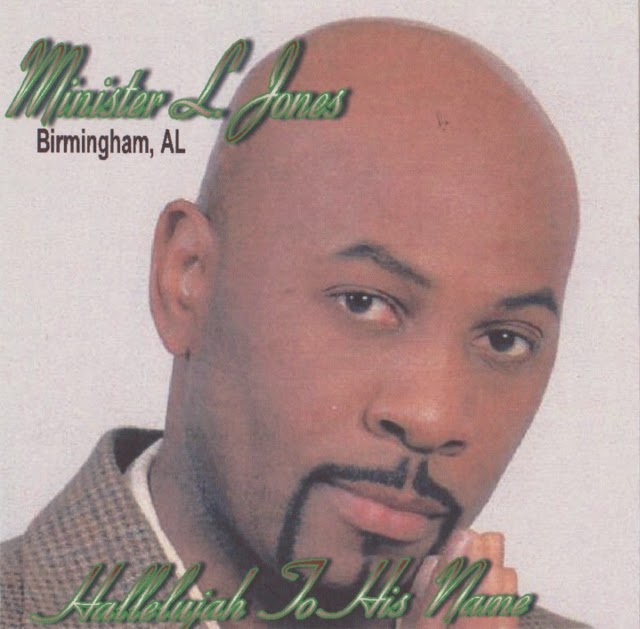 Minister L. Jones
Sharper Brothers (released January 16, 2014)
If I were a betting man (I'm not), I'd wager that the early work of Commissioned and the Winans had more than a smidgen of influence on the singing style of Minister Lorenza "LoJo" Jones of Birmingham, Alabama. They and '80s soul balladeers Billy Ocean and Jeffrey Osborne.
This is the mix you experience on Minister Jones' solo album, Hallelujah to His Name. The ten tracks have a back-to-the-Eighties vibe, mixed with a preacher's penchant for declarative instruction.
Right from the start, Jones pulls no punches. On the opener, "Church Ain't Over," he calls out those just "playin' church," asking "how can you walk out and not get saved?" The album closes with "You Better Stop Lying," a bluesy gibe at hypocrites ("you know who you are," Jones sneers). The song levels a "God's got His eyes on you" at two-faced church folk and preachers who are "preaching and peeking."
Jones' brightest work is on the ballads "It's All About (Jesus)" and "Lord You Know." The former is the best track on the album, a soft soul praiser with plenty of potential. Even here, Jones interjects teachable moments.
The album notes do not indicate who wrote the songs (I suspect it is Jones), and the heavy reliance on synth for musical background is not uncommon in indie projects because of cost. Still, a more traditional piano, organ, guitar, and drums combo is preferable. Nevertheless, Jones is a very good singer, and that's what carries the album.
Pick: "It's All About (Jesus)," "You Better Stop Lying."