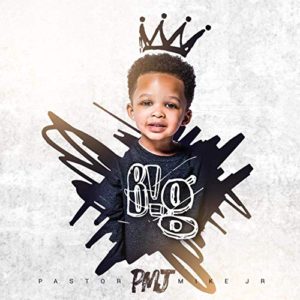 "Big"
Pastor Mike Jr.
Blacksmoke Music Worldwide/Rock City Media Group
(release date: May 10, 2019)
By Bob Marovich
In a time when Kanye West is dominating Billboard's Top Gospel Singles and Albums charts, whatever space is left is occupied by legacy artists like Kirk Franklin and Tamela Mann. There's scant room for new artists.
Nevertheless, Pastor Mike Jr. has broken through onto the charts with "Big" and his album Free.
As sonically enormous as its subject, "Big" evokes the work of James Fortune & FIYA in its use of spoken calls to sung choral responses, outsized production, and zealous optimism. In front, Pastor Mike delivers some meaty lead work as he declares statements of encouragement like a male version of Jekalyn Carr.
A PK from Birmingham, Alabama, Pastor Mike McClure Jr. leads the Rock City Church in Forestdale, Alabama. "Big" is also available on Pastor Mike Jr.'s album Free, released by Blacksmoke Music Worldwide/Rock City Media Group in September of last year.