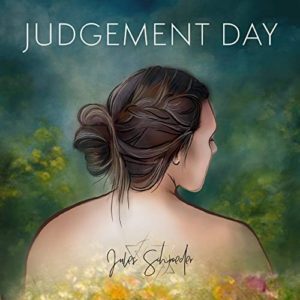 "Judgement Day"
Jules Schroeder
Jules Schroeder Music (release date: November 17, 2020)
https://julesschroedermusic.com/
On "Judgement Day," inspirational singer-songwriter Jules Schroeder offers a poignant anthem of freedom.
Evoking current times ("a world of hate") in melody, mood, and lyric, she sings: "In the last hour when you're standing by the gate, there will be no one left to blame for every choice that you've made."
Assisted by the Marcus Mosely Choir, Schroeder sounds like Neko Case when singing the declarative "live free or die" refrain. For those who peddle hate, she has but one message as they gingerly approach the pearly gates, hat in hand, waiting for the verdict:
"Was it all worth it?"
Schroeder knows a little something about taking stock of one's life. According to her website, after a wake boarding accident nearly left the Boulder, Colorado, singer paralyzed, she had a vision of shadowy figures and "heard a voice that said 'You have more work to do here, do you want to do it?' She said yes, 'As long as I don't come back as a vegetable' and was instantly zapped back into her body and felt this energy forge her neck back together and shoot down her spine."
She now lives life wide open as an entrepreneur and host of the podcast Unconventional Life with Jules Schroeder.
Her new single, "Fall," issues tomorrow, February 9.