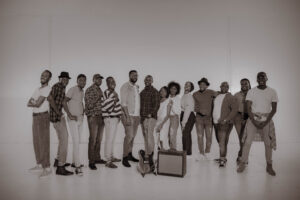 "On and On"
The Collective UG
From the C19 Music album The Sound of Revival
(release date: December 3, 2021)
www.thecollectiveug.com
By Robert M. Marovich
Though "On and On" is a lovely praise song by the Ugandan worship band Collective UG, it is clearly influenced by American Christian pop music. The delicate arrangement is crowned with simple lyrics and a singalong chorus sweetly sung by a female lead vocalist.
Toward the end, the group seamlessly interpolates the 19th century hymn "'Tis So Sweet to Trust in Jesus" to such a degree that the songs sound like they are second cousins.
"On and On" is from the Collective UG's first full-length studio album, The Sound of Revival. This is a fine group that has the potential to do well internationally.