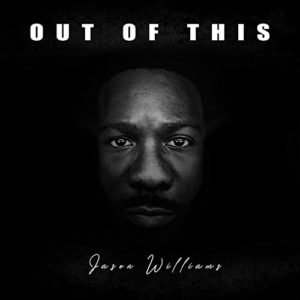 "Out of This"
Jason Williams
Paper City Records (release date: March 20, 2020)
By Bob Marovich
"Out of This" has one of the smoothest, mellowest grooves I've heard in gospel this year.
Despite the contemporary setting led by acoustic guitar, the lyrics cut right to the soul like an old church gospel song. "Maybe someone who cared for left you out in the rain," Jason Williams sings in a baritone straight out of quiet storm programming. "Someone you sent up some prayers for caused you so much pain."
Williams encourages listeners that notwithstanding the personal anguish, "a blessing is coming out of this." To paraphrase Jimmy Ruffin, what becomes of the brokenhearted? God remembers them because he "has not brought you this far to leave you alone."
It's a good message for that rainy day we all experience. The multi-talented Gerald Haddon contributes on Talkbox. Derrick Stevenson produces.