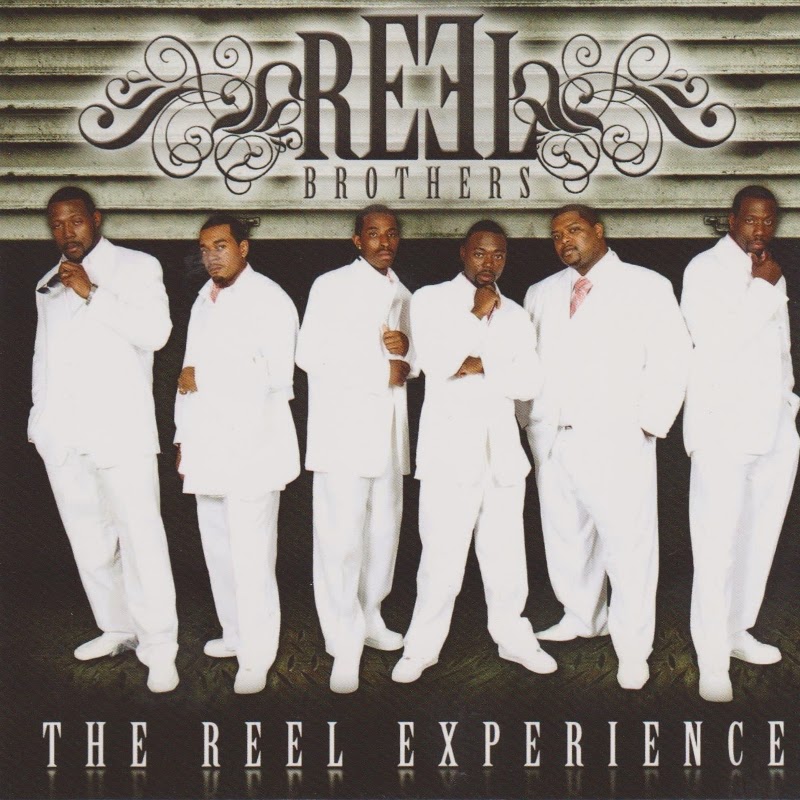 Reel Brothers
Shekinah Praise Music Publishing (2011)
On some quartet projects today, the singers and musicians seem as if they are in a tug-of-war over who should be most prominently featured. On The Reel Experience, the Reel Brothers gospel quartet and their musicians sound like best friends, inseparable and complementary.
Reading the liner notes, one discovers why: the singers and musicians are one and the same.
The Reel Brothers come from West Memphis, Arkansas, and are Min. Antwan Stinnett, Min, Devin Brown, Jeromy Thomas, Nick Merritt, Ricky Reel, and Juarez Banks. With the exception of Cicely Banks, who assists on "I'm Free," the singers deliver husky, youthful vocals both individually and as a unit. The synergy between voice and music is evident from the opening track, "Can't Live Without You," a spirited and radio friendly selection about God's greatness. The slow jamming "Jesus Love" follows the opener thematically and literally.
"Tell Jesus" is the single and the album's highlight. To a driving tempo, the lead singer promises to tell Jesus all about the terrible things happening on Earth "when I get home" but, once the message is delivered, plans to "shout my troubles away." The shouting and call-and-response between lead and group seem intended to engage a live audience, as does the old-school repetitive vamp on "Redeemed," another strong cut on The Reel Experience.
"Just Can't Tell It" is a mid-tempo rouser on which the quartet members rue that they don't have enough time to "tell it all" about what Jesus has done for them and us. "Didn't He put joy in your heart?" sings the lead. Sure enough. Just as surely, The Reel Experience will put joy in listeners' hearts.
Pick: "Can't Live Without You," "Tell Jesus."