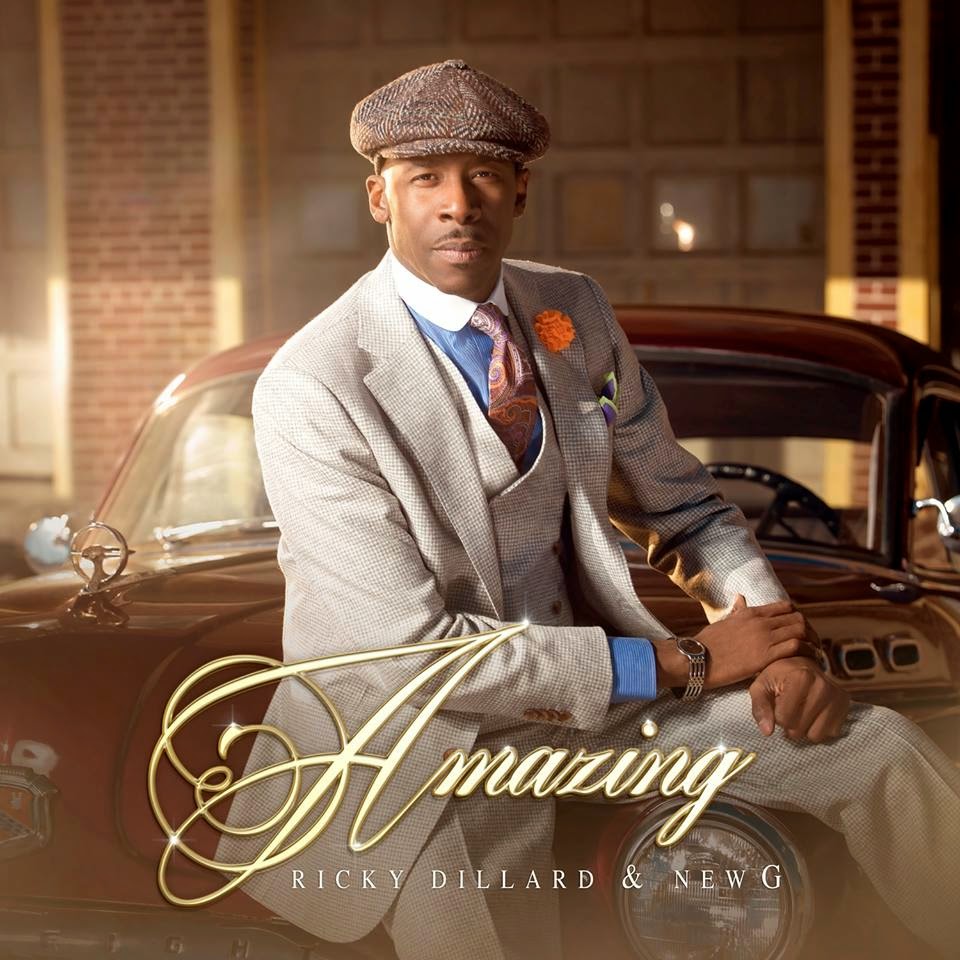 Ricky Dillard & New G
Light Records/eOne Entertainment 
(release date: June 10, 2014)
Ricky Dillard was once the young turk on the gospel block.  
Beginning in the late 1980s, Dillard and the New Generation Chorale, a Chicago gospel choir steeped in the full-throated tradition of Dr. Mattie Moss Clark, Rev. James Cleveland, and Dr. Charles G. Hayes, offered up high-octane songs such as "More Abundantly" that other choirs were quick to emulate.
Twenty-six years later, Dillard is a member of a circle of venerable choir directors that includes Pastor John P. Kee, Hezekiah Walker, and the late Thomas Whitfield.  Amazing, recorded live last year on the choir's 25thanniversary, pays tribute to New G's journey while emphasizing the role that grace has played in its ascendancy.
The album showcases Dillard's signature big, round, dense chords that are now the paradigmatic gospel choir sound.  But it's Le'Andria Johnson who steals the show with her solo on the mid-tempo "Always There."  It's the perfect combination: a well-written gospel song of encouragement led by a young woman with the voice and personal experience to become one of this generation's greatest gospel singers.  The song has the makings of a sure-fire radio hit.  Rick Robinson's "Be Weak" is another well-crafted gospel song with a simple melody and effective message.
Chicago's Pastor DeAndre Patterson teams with Dillard to remind listeners that "your delay is not your deny" on JJ Hairston and Eric Davis's "I Believe."  Byron Cage solos on "Grateful," a ballad of personal gratitude to God for all He has done.
"The Covenant Medley," with its whirring B3 and bevvy of female soloists (including Le'Andria Johnson) concludes the CD with a dramatic thirteen-plus minute exposition on the album's recurring theme of the impact of grace in one's life.  It is a fitting conclusion to the album.
Amazing
is quintessential Ricky Dillard & New G in full voice and fine form.
Picks:
"Always There," "Be Weak."