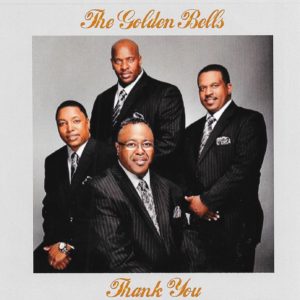 The Golden Bells
Thank You
www.TheGoldenBells.com
By Bob Marovich
Much of Thank You, the latest full-length CD release by the Golden Bells of Lexington, Mississippi, is a refashioning of traditional gospel staples into the modern quartet style.
Even when the songs are newly-composed and the music meets today's gospel quartet standards, they retain the old church character in their lyric content. For example, on "Say Something Good," the Golden Bells prefer to turn the other cheek to their haters, but by reviving some of grandma's well-worn words of wisdom ("What goes around comes back again"), the group confirms the wisdom of their decision while knowing that haters will get theirs in the end.
The congregational singalong "What a Time," as well as "Stop by Here" and Kenneth Morris's classic "Jesus Is Real" will ring familiar with the listener, even though the quartetters go out of their way to make the songs their own. The oral tradition of handing down church songs from one generation to another is clearly at work on Thank You.
The album's drive-tempo songs are its best. The Golden Bells work hardest on "Lay Down My Burdens," a revamp of "Down by the Riverside," though "Work On Me," a personal plea to God to help us be better people, also moves with maximum thrust due to impassioned singing and an unrelenting gospel quartet backbeat.
Rather than end on the high note set by "Lay Down My Burdens," Dr. Isaac Lindsey and the Golden Bells prefer to conclude the album in a tone of introspective humility on "Nobody's Fault." None of the finger pointing and blaming that all but consumes society today. "If I don't make it in [Heaven]," the group sings, "it's nobody's fault but mine." In other, though less eloquent, words, despite the opportunities available for God to "work on me," free will gives us the ultimate power to decide our own fate.
Three of Five Stars
Picks: "Lay Down My Burdens," "Work On Me."