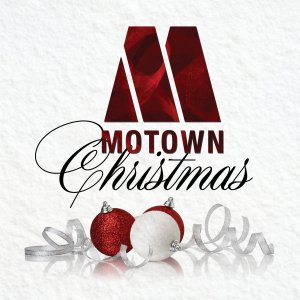 Various Artists
Motown Christmas
Motown Gospel (2014)
www.motowngospel.com
By Bob Marovich
Motown Christmas is the best yuletide album I have listened to in years.  Gifted executive producer Aaron W. Lindsey (who also plays, writes, and sings on the album) seamlessly blends the old and the new with the sacred and secular to create an overall vibe that feels cozy and familiar.
First off, the duet couplings are inspired. For example, Kierra Sheard (gospel) and Chrisette Michele (pop) give "Angels We Have Heard On High" a beautifully traditional reading while injecting just enough of their own vocal personalities to make it different. Micah Stampley and Sheri Jones-Moffett deliver The Preacher's Wife-inspired arrangement of "Joy to the World." KEM and Janice Gaines render the gentle ballad, "Bethlehem."  Gaines is a sorely under-appreciated inspirational singer who deserves this opportunity for greater exposure.
Through some audio prestidigitation, Smokey Robinson and the Miracles' original 1973 recording of "It's Christmas Time" gets an assist by newcomer Kevin Ross. And who, I say who, in gospel besides Tye Tribbett could inject aural playfulness into "The Little Drummer Boy?"
Solos by Tasha Cobbs, VaShawn Mitchell, and Smokie Norful on "O Come All Ye Faithful," "Silent Night," and "O Holy Night," respectively, demonstrate that these artists have vocal talent that defies categorization. Brian Courtney Wilson and Motown Gospel's newly-signed Gene Moore give the chestnut "This Christmas" a properly robust reading. By combining the message of "Ain't No Mountain High Enough" with the spiritual "Go Tell it on the Mountain," Gregory Porter and Anita Wilson give a tangible sense of proportion to the importance of Christ's birth.
Add to this contributions by Babyface, Toni Braxton, Ne-Yo, and India.Arie, and you have an album that will please Christmas song enthusiasts, regardless of their taste in music.
The album concludes by introducing a new generation to the Temptations' classic 1970s version of "Silent Night." It is presented here in its original form, albeit with additional production so it matches the overall sound quality of the album.  In a recent interview with JGM, Lindsey describes how he approached his work on this timeless gem.
I can't say enough good things about Motown Christmas and I refuse to compare it to the 1973 A Motown Christmas, which Rolling Stone made #5 on its list of Top 25 Christmas Albums of All Time.  It's apples and oranges–the latter represented a whole generation of iconic stars.  We will have to wait 41 years to see if this new album holds up just as well.   Meanwhile, enjoy it on its own merits as a marvelous addition to the Christmas canon.
Five of Five Stars
Pick: "It's Christmas Time," "Silent Night" (Temptations)