Sponsored Post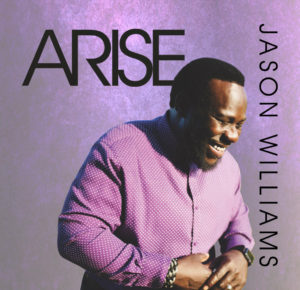 New Artist Alert!!!
Jason Williams' new Single "Arise" is available for pre-order today!!
The full digital release is October 15, 2019.
Get it here: https://music.apple.com/us/album/arise-single/1481691987
Jason Williams is an Arkansas-based musician, singer, and songwriter. He has been honing his musical talents since the tender age of 9 years old. He did not realize his gift for songwriting until later in life. Despite this fact, he has more than made up for any lost time, having amassed a catalog with scores of songs.
As a drummer/musician, Williams has played professionally and still plays every Sunday at First Trinity COGIC, where he serves on the music staff. God has gifted Jason with many talents, but singing and songwriting are now his focus.
In his personal life, Williams has been through divorce, lack, loss, and even the heartbreak of burying two children, one of whom was lost to senseless gun violence. These difficult and dark episodes in his life have taught him to trust God through anything. His songwriting pad has been covered with tears many times as he has used music and God-breathed songs to pull and encourage himself through.
Williams says: "I want the songs that I write and the music I do to glorify God and encourage people."
The cornerstone of Williams' ministry is relationship. After losing so much, Williams' testimony is that everything that was lost, stolen, or damaged, God has restored because of their relationship.
His new single "ARISE" is an up-tempo praise and worship song that will be sung by Praise & Worship teams everywhere!
This song will be the first release from his forthcoming EP, Basic Relationship. The title was borne out of what he described as a revelation that transformed his life. This revelation came about 12 years ago at a conference Williams attended. Prophet Brian Carne told the audience: "Relationship is the Currency of Heaven." These six words changed the trajectory of Williams' ministry and caused him to see not only God differently but everything else differently, too.
Williams is a sought-after speaker for services, community events, and various worship and praise gatherings. He frequently speaks to youth groups and youth camps about various topics ranging from careers to character.
The ministry of Jason Williams is going to bless lives, spark relationships, and glorify God, and will exist unto God's good pleasure because that is all that is required.
Follow Jason Williams on IG @jasonwilliamsmuzic.