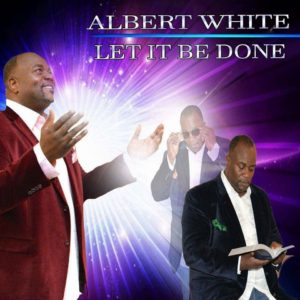 "Let It Be Done"
Albert White
Overboard Records (2016)
www.cdbaby.com/cd/albertwhiteandavop
From the opening moans and the gospel waltz tempo to the blue notes and the opening line, "I know sometimes life gets you down and it seems like there's trouble all around," everything about "Let It Be Done" shouts traditional gospel.
Then there's the warbling organ, and the path is set for a sure enough hand-waver from Baton Rouge, Louisiana's Albert White.
The lyric contains a fascinating curveball, though. After hearing White recount everything that might be going wrong, the listener expects him to offer a direct reassurance, something along the lines of "But Jesus will fix it." Instead, he tells us to accept the challenge because it is the Lord's will, adding: "I know that if I put it in your hands, I know you've got the master plan."
The song was written by Overboard Records owner, Darrell Jay Jones, whose cousin was the late Reverend Paul Jones, composer of the classic gospel, "I Won't Complain."
White can be heard ministering at Baton Rouge's Mount Carmel Baptist Church and The House of Judah Ministries. His "Do You Really Know Him" was included on Domonique Mitchell Presents Inspiration Music for the Soul, Vol. 1. He is supported on this new single by a group of vocalists called AVOP.