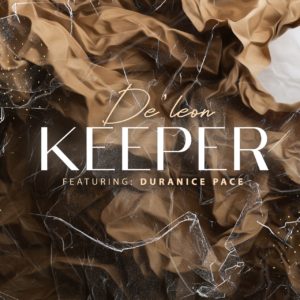 "Keeper"
De'Leon Carr ft. Duranice Pace
From the Enon Music Group CD Life Is
(release date: February 19, 2021)
By Robert M. Marovich
Before gospel singer Duranice Pace passed away on January 14, 2021, she was the featured singer on a track from De'Leon Carr's new album, Life Is.
"Keeper," originally written and recorded by Bishop Eric McDaniel, finds the two singers blending their distinctive voices on a song of gratitude to God for blessings received and obstacles avoided. To the traditional gospel waltz tempo, Durance and De'Leon slowly build the temperature to evangelistic as they take turns declaring God's goodness to the listener.
The cover art is nondescript but the song is a strong traditional-flavored selection.
De'Leon Carr is a 2017 Rhythm of Gospel Awardee. He and Enon Music Group will donate 20 percent of all sales of the release to Duranice's son Demarcus Love.