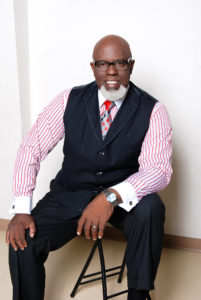 "Free to Worship"
Minister James Willis & Nu Praze
Independent (release date: February 2020)
Available digitally
By Bob Marovich
"Free to Worship" is a vigorous and robust rhythm and praise piece from award-winning singer-songwriter, musician, and choir director Minister James A. Willis Jr. of Oklahoma City.
Taking John 8:36 for his text (So if the Son sets you free you will be free indeed), Willis and his longtime singing group, Nu Praze, express joy for the liberty to praise in a multitude of ways. In both lyric and arrangement, the song is about unencumbered worship. Trading melody for energy, it is an ideal service opener.
In addition to his music, Willis is associate minister and minister of music at Oklahoma City's Prospect Baptist Church. One of his earliest vocal influences was a fellow Oklahoman, the late Jessie Mae Renfro Sapp.