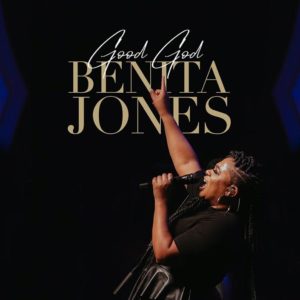 "Good God"
Benita Jones
Tyscot / Integrity (release date: March 6, 2020)
By Bob Marovich
As Benita Washington, the P&W singer from Selma, Alabama, captured national attention in 2003 after winning the "Gospel Dream" talent search competition in its inaugural season.
Her subsequent albums included Hold On (Light/Intersound, 2004), Renaissance: Live in Nashville (ReddApple Seed Ent., 2007), and The Word Remains (Shanachie, 2020).
Now, as Benita Jones, she delivers "Good God," the first single from her forthcoming album. Her full-throttle rendition, backed by a band of musicians pounding out an uncompromising march tempo, turns an unassuming call-and-response worship piece into a congregation pleaser. Jamel Kimbrough produced the track.
After years in Nashville, Jones is now in Atlanta, serving as associate pastor at All Nations Worship Assembly, where she was formerly the pastor of worship.