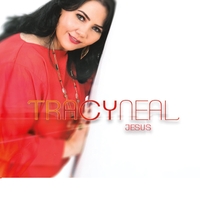 "Jesus"
Tracy Neal
Holy Ground Music Group (released July 25, 2017)
Available on iTunes and from CD Baby
By Bob Marovich
A worship song written in the 1990s by Minister J. David Bratton ("Every Praise"), "Jesus" is a hypnotic litany of adjectives and characteristics that Tracy Neal sings to describe the Son of God.
Electric guitar, bass, drums, and keyboards steadily pick up the energy behind Neal until the musicians and background vocalists drop into an insistent groove during the vamp. Neal uses the vamp to improvise on the many names of Jesus and what he has been to her. Will appeal especially to R&P enthusiasts.
Inspired to sing as a nine-year-old girl after hearing Christian singer Sandi Patty, Neal encountered more than her share of life challenges, including addiction, illness, domestic violence, homelessness, and divorce. She made it through and now serves as a worship minister at a New Jersey church. David Quinones produces.