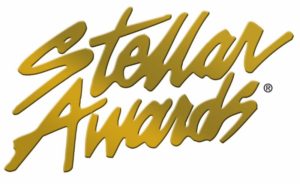 By Bob Marovich
With six awards, JJ Hairston led the pack at the Stellar Awards ceremonies in Las Vegas this past weekend (March 23-24). Singer-songwriter Travis Greene took home four honors, including Artist of the Year and Male Vocalist of the Year.
Hairston and his Youthful Praise choir took home CD of the Year for You Deserve It, while the title track won Song of the Year. The ensemble also won Choir of the Year and Contemporary Choir of the Year.
Tasha Cobbs Leonard took home three Stellars, including Albertina Walker Female Vocalist of the Year and Contemporary CD of the Year for Heart. Passion. Pursuit. The album won its design director, Derek Blanks, the Recorded Music Packaging of the Year statuette. Blanks also received a Stellar for his work on the music video for Tina Campbell's "We Livin'" from her Malaco album, It's Still Personal.
Other notable Stellar wins included the Williams Brothers (Quartet of the Year) and Isabel Davis (New Artist of the Year). Anthony Brown & Group Therapy and Canton Jones took home two Stellars apiece.  Bishop Paul S. Morton was awarded Traditional Choir of the Year for his final album, Legacy: Live in New Orleans (Tehillah Music Group/Entertainment One).
For their career-spanning honors, Tamela Mann accepted the James Cleveland Lifetime Achievement Award, while the Rev. Dr. Clay Evans was honored with the Ambassador Dr. Bobby Jones Legends Award. The late Bishop Kenneth Moales Sr. received the Thomas A. Dorsey Most Notable Achievement Award posthumously.
A full list of 2018 winners can be found on the Stellar Awards website: http://www.thestellarawards.com/2018winners.html