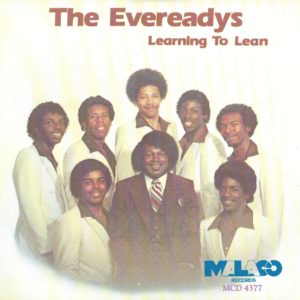 By Bob Marovich
Sister Ducky, quartet and traditional gospel music correspondent in Detroit, reported the sad news that Jerome Williams of the Evereadys passed away yesterday morning at age 66, allegedly of complications from COVID-19.
The history of the Evereadys stretches back to Detroit 1950, when future R&B star Jackie Wilson formed an a cappella gospel group called the Ever Ready Gospel Singers with brothers Lorenzo and Emmanuel Jordan and bass singer Jack Johns. The group was locally popular and toured the Midwest, but when Wilson left to sing R&B, the Ever Ready Gospel Singers disbanded.
In 1967, after some persuasion, the Jordan brothers' sister encouraged her sons, Freddie (b. September 29, 1951) and Jerome Williams (b. September 25, 1953), to sing gospel. Ultimately heeding their grandmother's request to name their new group after the family's Ever Ready Gospel Singers, the brothers and their cousins, Lorenzo and Gregory Jordan, formed as the Evereadys.
The Evereadys released a string of albums for Malaco, starting with Learning to Lean (1982); the passionately-sung title track became the group's signature song. By the time the charting Just Think of His Goodness was recorded in 1984, the Evereadys had trimmed down to a five-man quartet of Jerome and Freddie Williams, Marvin Reed, Aaron Beasley and Rodney Bevins.
After contributing "Love is the Greatest Gift of All" to the 1985 Malaco Gospel at Christmastime compilation, the Evereadys ceased recording for a bit. They returned in 1991 with A Message for You, released on Great Joy Records. The album, which included another fan favorite, "Separation Line," hit #14 on the chart.
The Evereadys returned to the studio in the 2000s, recording Just for My Friends in 2005 for NFL wide receiver Joe Horn's For Life Miracle Records. When Aaron Beasley passed away in October 2007, Marvin Reed, Freddie Williams, and Jerome Williams kept the group going.
The Darrell Luster-produced Finally Live (CD and DVD) was released on Malaco's 4 Winds subsidiary in 2014. It featured the Evereadys singing "Learning to Lean" as well as classic hymns and quartet staples such as "I Stood on the Banks of Jordan," "Come to Jesus," and "Farther Along."
The Evereadys recorded a new version of "Learning to Lean" for First Choice Gospel Records in March 2018.
Please keep the family, friends, and many fans of Jerome Williams and the Evereadys lifted in prayer.
Written by : Bob Marovich
Bob Marovich is a gospel music historian, author, and radio host. Founder of Journal of Gospel Music blog (formally The Black Gospel Blog) and producer of the Gospel Memories Radio Show.