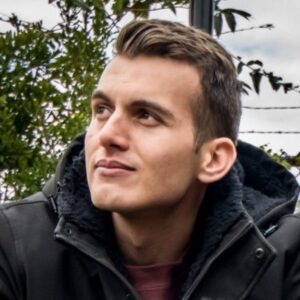 "Class Clown"
Mandala
Independent (release date: December 17, 2021)
https://mandalaraps.com/
By Robert M. Marovich
Born in Joliet, Illinois, Mandala is a self-proclaimed "radical" Catholic rapper who uses the fire and brimstone rhymes of Protestant holy hip-hop to wage legit war against the world's wrongs.
As a graduate of the University of Notre Dame (my alma mater), Mandala would have been brought up with the hymnbook and the greatest hits of the St. Louis Jesuits. Instead, he's done a 180 into hip-hop. His singles include "American Pope," the title track of his mid-2021 debut album, which combines serious subjects and personal testimony with Catholic references and Canton Jones-like wit.
Mandala's latest single, "Class Clown," addresses the lack of discipline that has produced individuals whose lack of a moral compass is responsible for many of today's woes. The title is a reference to the court jester, who Mandala explains could speak truth to power because he wasn't a threat. Though Mandala's rhymes are peppered with piercing pronouncements, the infectious beat makes the medicine go down easier.
Written by : Bob Marovich
Bob Marovich is a gospel music historian, author, and radio host. Founder of Journal of Gospel Music blog (formally The Black Gospel Blog) and producer of the Gospel Memories Radio Show.