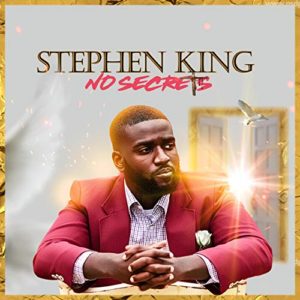 "Unbelief"
Stephen King
From the CD No Secrets (release date: April 28, 2018)
By Bob Marovich
Not the best-selling author of horror and suspense novels, this Stephen King is a Christian rap artist from Battle Creek, Michigan, who now calls New Orleans home.
"Unbelief" is from King's debut album, 2018's No Secrets. It's an anguished prayer for divine assistance during a time of supreme doubt. By the end, he turns the moral of faith into a message of hope for those still trapped in anguish. If you listen hard, you will hear a recurring sample from B. B. King's classic "How Blue Can You Get" ("I've been downhearted, baby"). Solid work from an emerging CHH artist.
King's latest album, Prince of Peace, took home the CD/Album of the Year prize at the 2020 New Orleans Gospel Awards.