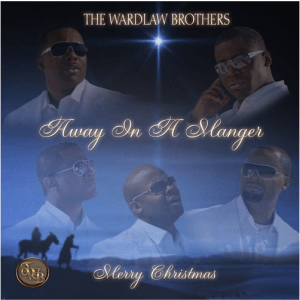 "Away in a Manager"
The Wardlaw Brothers
Available on iTunes
Appropriately, the final Pick of the Week for 2016 is a beloved nineteenth-century Christmas carol given a contemporary flourish by the Wardlaw Brothers.
Cascading harmonies introduce a slight variation on the carol's traditional melody, giving the piece even more of a lullaby-like quality. A delicate string-led arrangement underpins the group's ensemble and solo work. But what makes the Wardlaw Brothers' singing on this carol especially appealing is a prominent bass vocal line that complements the complex high register harmonies.
By the conclusion, one can understand why the Wardlaw Brothers have been nicknamed "The Boyz II Men of Gospel Music."
Merry Christmas, everyone!
Written by : Bob Marovich
Bob Marovich is a gospel music historian, author, and radio host. Founder of Journal of Gospel Music blog (formally The Black Gospel Blog) and producer of the Gospel Memories Radio Show.