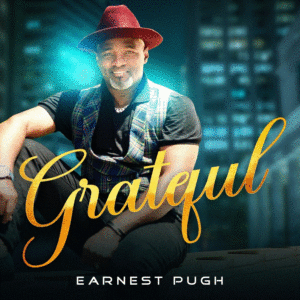 "Grateful"
Earnest Pugh
Blacksmoke Music Worldwide (2022)
By Robert M. Marovich
Earnest Pugh's current single, "Grateful," is a gently swaying ballad of thanksgiving for Christ's love, expressed most ardently in his sacrifice for all humanity.
Pugh and his background vocalists riff on the "you didn't have to do it but you did" trope. The song's high point comes toward the end, when Pugh lofts a few high notes into the atmosphere, close to Prince territory.
Written by Gary Mayes, "Grateful" is the third single from Pugh's 2020 album, The Outpour Experience, recorded live in Richmond, Virginia, and produced by Michael Bereal and Keith Williams.
Written by : Bob Marovich
Bob Marovich is a gospel music historian, author, and radio host. Founder of Journal of Gospel Music blog (formally The Black Gospel Blog) and producer of the Gospel Memories Radio Show.