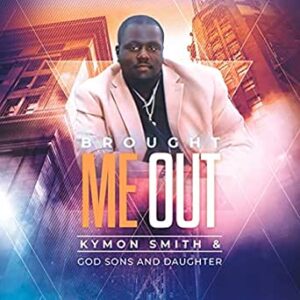 "Brought Me Out"
Kymon Smith & God Sons and Daughter
Independent (release date: August 6, 2021)
By Robert M. Marovich
"Brought Me Out" is a family affair.
The Detroit-based independent gospel group Kymon Smith & God Sons and Daughter brings a contemporary flair and a touch of modern quartet to the time-honored declaration of God's mercy and goodness as "how I got over."
The unadorned melody is marked by Mario Smith's stinging guitar work, occasional pearls from Emory Smith's keys, and a rhythm section that echoes the joyousness of the lyrics. Ticking lots of boxes musically and lyrically, it's decent gospel radio fare. If my math is accurate, the group is celebrating its tenth anniversary this year.
Written by : Bob Marovich
Bob Marovich is a gospel music historian, author, and radio host. Founder of Journal of Gospel Music blog (formally The Black Gospel Blog) and producer of the Gospel Memories Radio Show.