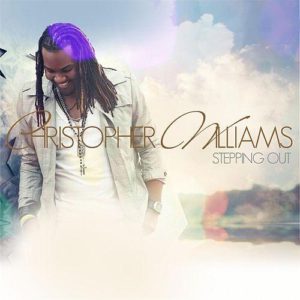 Christopher Williams
Stepping Out
(private release, 2015)
www.cdbaby.com/cd/christopherwilliams24
By Bob Marovich
Stepping Out by Christopher Williams, a Jacksonville, Florida, singer, songwriter, worship leader, and Rhythm of Gospel Award nominee, showcases a contemporary gospel stylist with more than a dash of smooth jazz in his veins. Most of the album's ten songs contain pop melodies that ride along on a smooth jazz accompaniment.
Not to be confused with the R&B singer of the same name, Williams is a religious vocalist with a bright, optimistic tenor not unlike other young gospel industry stars such as Jonathan McReynolds, Maurice Griffin, and Todd Dulaney. Williams interjects exquisite falsetto notes whenever he wishes to add musical emphasis to his message.
Much of that message evokes Smokey Robinson's crying clown: smiling on the outside but hurting on the inside. Williams sings about "secret scars" on the slow burning "Your Embrace" and fights doubt and fear on "Where You Are." At the same time, he knows there are solutions to his torment: God ("Free") is one and one's own self is another ("Alright").
On "Crazy," a finger-popper with an especially melodic chorus, Williams expresses both amazement and gratitude that, despite our brokenness, Christ loved us enough to die for us.
Williams is particularly adept at delivering the slower material that affords him the space to explore his vocal range. Two good examples are "Where You Are," a lovely rumination on discipleship; and "In Your Arms," a lullaby that evokes God as a safe place to rest on a bad day.
Given the right opportunities, Christopher Williams has a bright future as a songwriter and singer.
Four of Five Stars
Picks: "Crazy," "In Your Arms," "Where You Are."