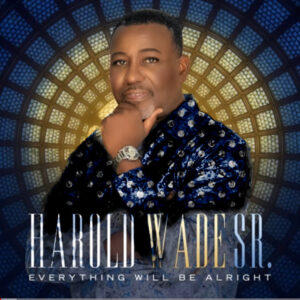 "Everything Will Be Alright"
Harold Wade Sr.
Independent (release date: August 31, 2021)
By Robert M. Marovich
Little Rock, Arkansas, pastor Harold Wade Sr. and his choir offer tender words of encouragement on this comforting ballad that hearkens back to the golden era of recording church choirs.
"Everything Will Be Alright" features call-and-response as Wade, leader of New Life Church, speaks the lyrics as the choir and vocalist Tiana Green respond in kind with song—a technique gospel enthusiasts will remember either from James Cleveland's work with the Caravans on "Solid Rock" or Kirk Franklin's hit, "Why We Sing." Though not identified on the single, I'm assuming it's the church choir that accompanies Pastor Wade.
Green sells the song that transforms the diminutive New Life Church into a cathedral.