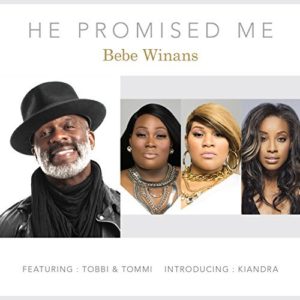 By Bob Marovich
While CeCe Winans was racking up Grammy Awards for Let Them Fall in Love, her 2017 album with the retro-looking cover, her brother and erstwhile singing partner BeBe Winans was promoting his new single, "He Promised Me."
Co-produced by Daniel Weatherspoon and featuring sister act Tobbi & Tommi and emerging soloist Kiandra (Richardson), "He Promised Me" is a song about binding what God has promised He will do with what we must believe.
The ladies provide the response to BeBe's call, their collective voices building to crescendos and then falling back obediently into place. The singular melody line feels like it needs a bridge, a key change, a shift in tempo, perhaps a solo turn by one of the ladies, or a couple of well-placed stops to fully come into its own.
Written by : Bob Marovich
Bob Marovich is a gospel music historian, author, and radio host. Founder of Journal of Gospel Music blog (formally The Black Gospel Blog) and producer of the Gospel Memories Radio Show.