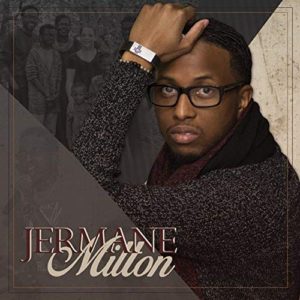 "I Need You"
Jermane C. Milton
Harmony House Ministries (release date: April 14, 2017)
Available on Amazon
By Bob Marovich
It may be that Jermane C. Milton's cover of Shirley Caesar's "This Joy," made over with slamming funk bass runs courtesy of James Coleman, is the artist's single and what earned him a 2018 Rhythm of Gospel Award for Urban Contemporary Male Vocalist, but for my money, it's his "I Need You" that deserves the attention.
A simple, light, piano-led melodic praise ballad whose only fault is a more-than-five-minute length, "I Need You" starts undistinguished enough, but Milton and his musicians sell it by building the dynamics and the vocal passion incrementally to where you can't get the melody out of your head.
A Floridian now living in Wichita, Kansas, Jermane C. Milton is among the nominees for the 2019 Rhythm of Gospel Awards.