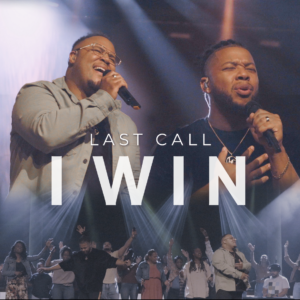 "I Win"
Last Call
Joma Music Group (release date: September 20, 2022)
www.lastcallworship.com
By Robert M. Marovich
"I Win" is the most recent single release from Last Call, the award-winning male gospel duo from the island of Bermuda.
Backed by a thunderous vocal ensemble, Adrian and Tricray declare that the "blood-stained banner" of Jesus has paved the way, through faith, for victory over frustration, injustice, and sickness.
Its heartwarming arrangement and use of the 50's-era "ice cream" chord progression give it a vibe that is part country, part gospel, and part pop song. Definitely has the DNA of a hit.
The single is slated for inclusion on the duo's forthcoming EP.