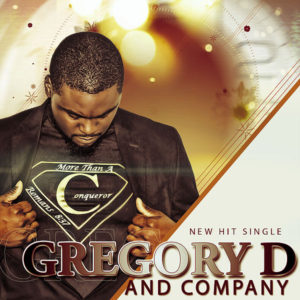 "More than a Conqueror"
Gregory D and Company
(available digitally)
www.cbgministries.com
During this election season, the concept of winning is tossed around like a greased football, but for Elder Gregory DeMyers Jr. (Gregory D) and his singers, winning is a far more personal, temporal, and even eternal pursuit.
On the even-tempered but nonetheless passionate "More than a Conqueror," DeMyers' contemporary gospel ensemble Gregory D and Company sings of personal hope and encouragement in such a time as this.
Drawing directly from Romans 8:37, the group proclaims that all are conquerors "through Him who loved us." To bring it to street level, the group declares: "Even though it seems like I'm losing, I'll still win."
Elder DeMyers and wife Kisha founded Chosen by God Ministries and also serve Tabernacle of David Worship Center in Lansing, Michigan.