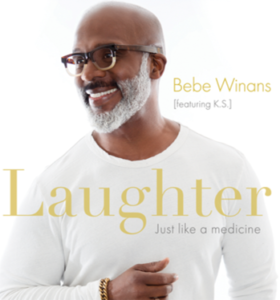 "Laughter (Just Like Medicine)"
BeBe Winans featuring K.S.
(release date: September 4, 2018)
www.malaco.com
By Bob Marovich
BeBe Winans and K.S. paraphrase Proverbs 17:22 on the mid-tempo "Laughter (Just Like Medicine)."
This appropriately easygoing song is quintessential BeBe in its liberal doses of R&B to deliver an inspirational message. Here, the point is to deal with trials and tribulations by minimizing them. Laughter can heal your soul just as medicine can heal your body. "Just like Pepto Biz!" BeBe sings.
BeBe and K.S. are on to something. Laughter releases endorphins, the "feel good" chemicals in your brain that, in turn, help minimize pain and anxiety. So laugh. It's good for you.
Written by : Bob Marovich
Bob Marovich is a gospel music historian, author, and radio host. Founder of Journal of Gospel Music blog (formally The Black Gospel Blog) and producer of the Gospel Memories Radio Show.