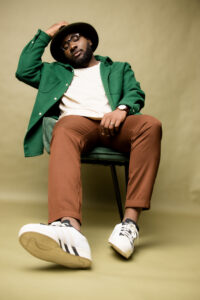 "My Worship (Amapiano)"
Kingdmusic feat. P-Tempo
Independent (release date: July 15, 2022)
www.kingdmusic.com
By Robert M. Marovich
Kingdmusic has been a busy bee this summer, pumping several new songs into the gospel bloodstream. One, "My Worship (Amapiano)," expresses how hard it can be to keep the faith in tough times, but keep worshipping anyhow.
Bathed in atmospheric electronica, "My Worship (Amapiano)" is hypnotic and electrifying, ready-made for a return of 12" gospel singles (yes, that once was a thing). It possesses the chillness of a summer evening, one of the hallmarks of amapiano, a form of house music popular in South Africa, where Denga "Kingdmusic" Takalani is from. His style is distinctive and he keeps getting better with each release. American gospel radio stations unafraid to take a chance might want to take one on him. Given the right chances, he could stand alongside the likes of Tye Tribbett and Jermaine Dolly.
Written by : Bob Marovich
Bob Marovich is a gospel music historian, author, and radio host. Founder of Journal of Gospel Music blog (formally The Black Gospel Blog) and producer of the Gospel Memories Radio Show.