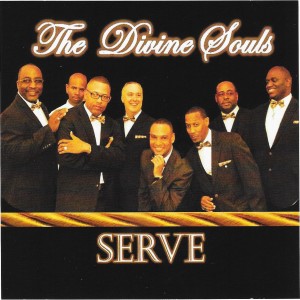 "Serve"
The Divine Souls
MCI Music Group
Radio servicing: Darrell Jay Jones (darrell@darrelljayjones.com)
The message on "Serve" is uncomplicated and well-trodden—the Divine Souls are so grateful for God's unchanging hands that they are 100 percent committed to serving Him.
It's the soulful vocalizing, especially by the lead singer, Michael Bembo, which sells the single.  The song's long drawl of an arrangement, the perpetually warbling organ, and the quartet's dropping to a whisper by the conclusion, evoke the traditional gospel soul style of artists such as the Gospel Four and the Pilgrim Jubilees.
From El Paso, Texas, the Divine Souls were formed in 2011 by Bembo and Robert Trussell. Today, the eight-member group is known as the Premier Gospel Quartet of the Southwest.
Written by : Bob Marovich
Bob Marovich is a gospel music historian, author, and radio host. Founder of Journal of Gospel Music blog (formally The Black Gospel Blog) and producer of the Gospel Memories Radio Show.